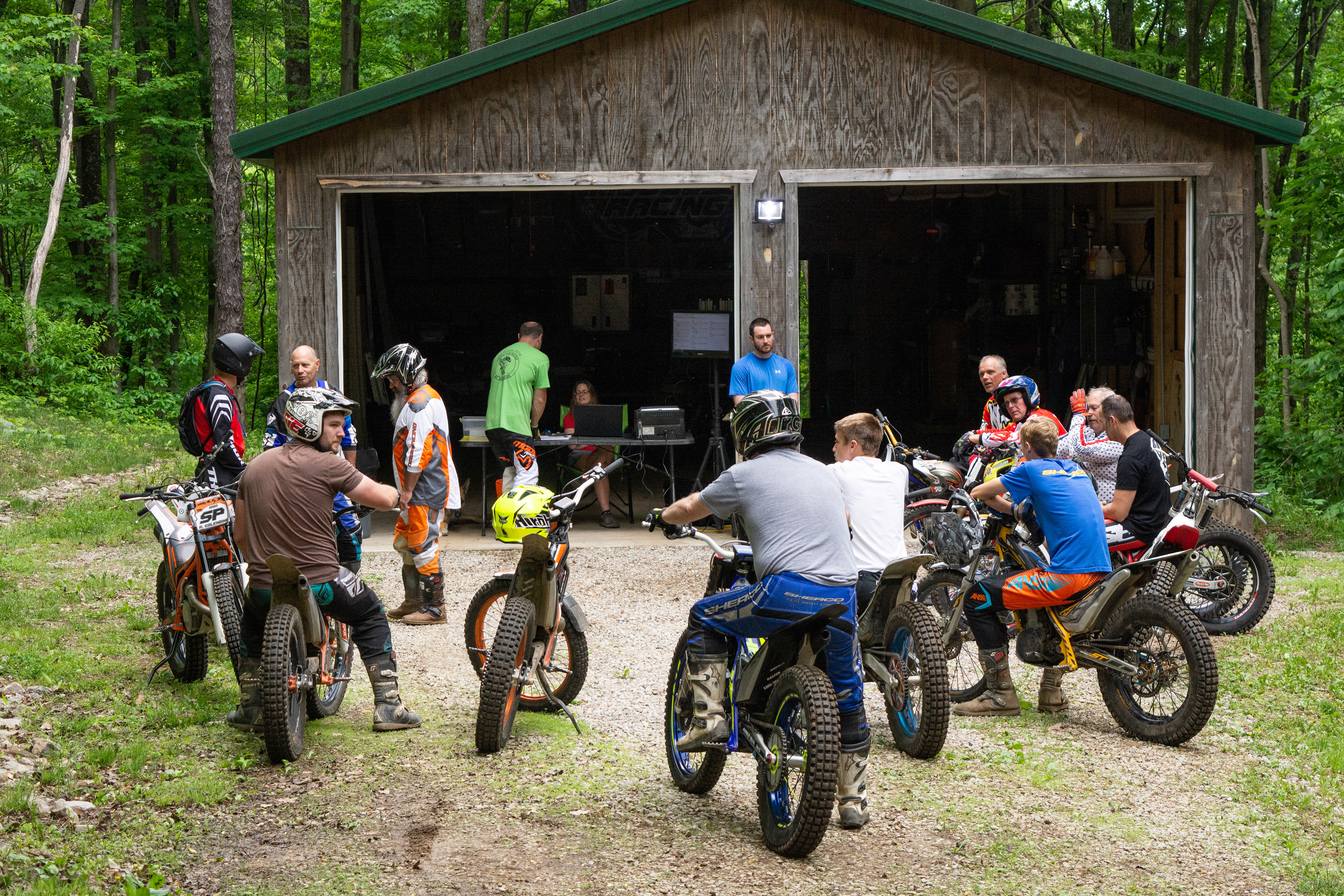 For the past several years, a trials event has been held in Sidell, IL as a fundraiser for Crosswinds Equine Rescue, owned and operated by Trials Inc members Mike and AnnMarie Cross. Started in 2000, this non-profit company works rescuing and rehabilitating at-risk horses, educating owners in proper care and training, and has helped rehome over 160 horses. [More information can be found at www.cwer.org]
The event slated for Sidell, IL at the Crosswinds facility was unfortunately cancelled due to unforeseen circumstances. However, that did not stop Trials Inc from continuing its love of riding trials.
With short notice, and a whirlwind of ribbon, markers, and arrows, the team threw together 8 sections nestled in South Bloomingville, OH in the woods adjacent to the Hocking Hills State Park area, and the site of this year's Vintage Cup competition to be held in late October. This event was non-points paying, and peer-checked, but gave riders another opportunity for practice and a fun weekend out riding. No gate fees were required, but donations were appreciated in order to help cover the AMA sanction fees for the weekend.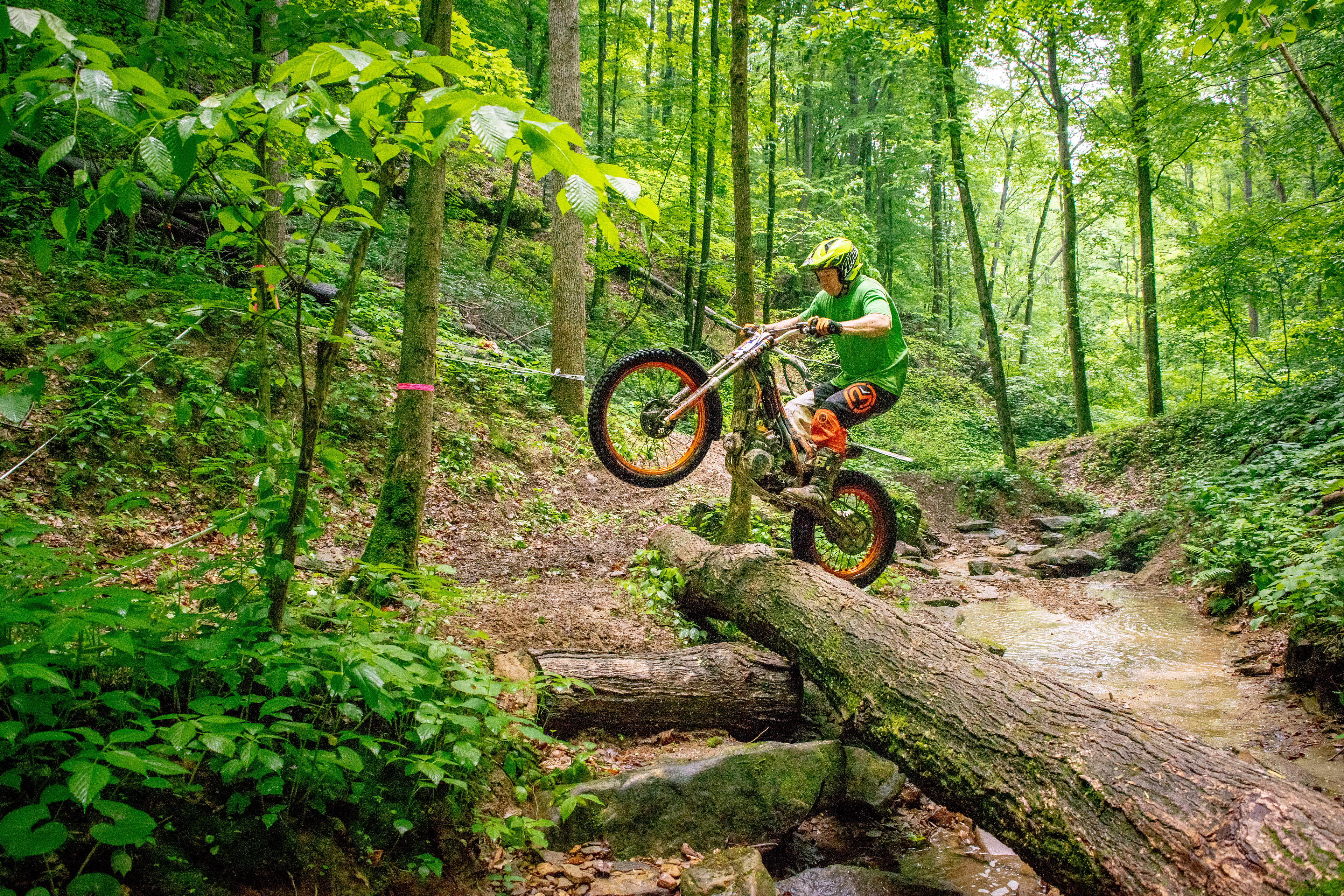 Riders made 3 loops on Saturday, interrupted shortly after the start by a serious burst of rain, turning the nice hard-packed trail muddy and slippery. This did not seem to prevent the more than 20 riders from completing all loops without injury or mechanical failures. After the event, those in attendance were invited to a cookout hosted by property owners and Trials Inc members, Travis and Tiffany Daniels, with appetizers and side dishes donated by riders.
Riders were offered a treat on Sunday; instead of riding another set of loops, Adam Blumhorst, president of Trials Inc and former trials minder for Pro Andrew Putt, held a trials school. Going back through the sections that gave riders the most issues on Saturday, Adam helped riders of all skill levels improve their talents navigating tight turns or difficult obstacles.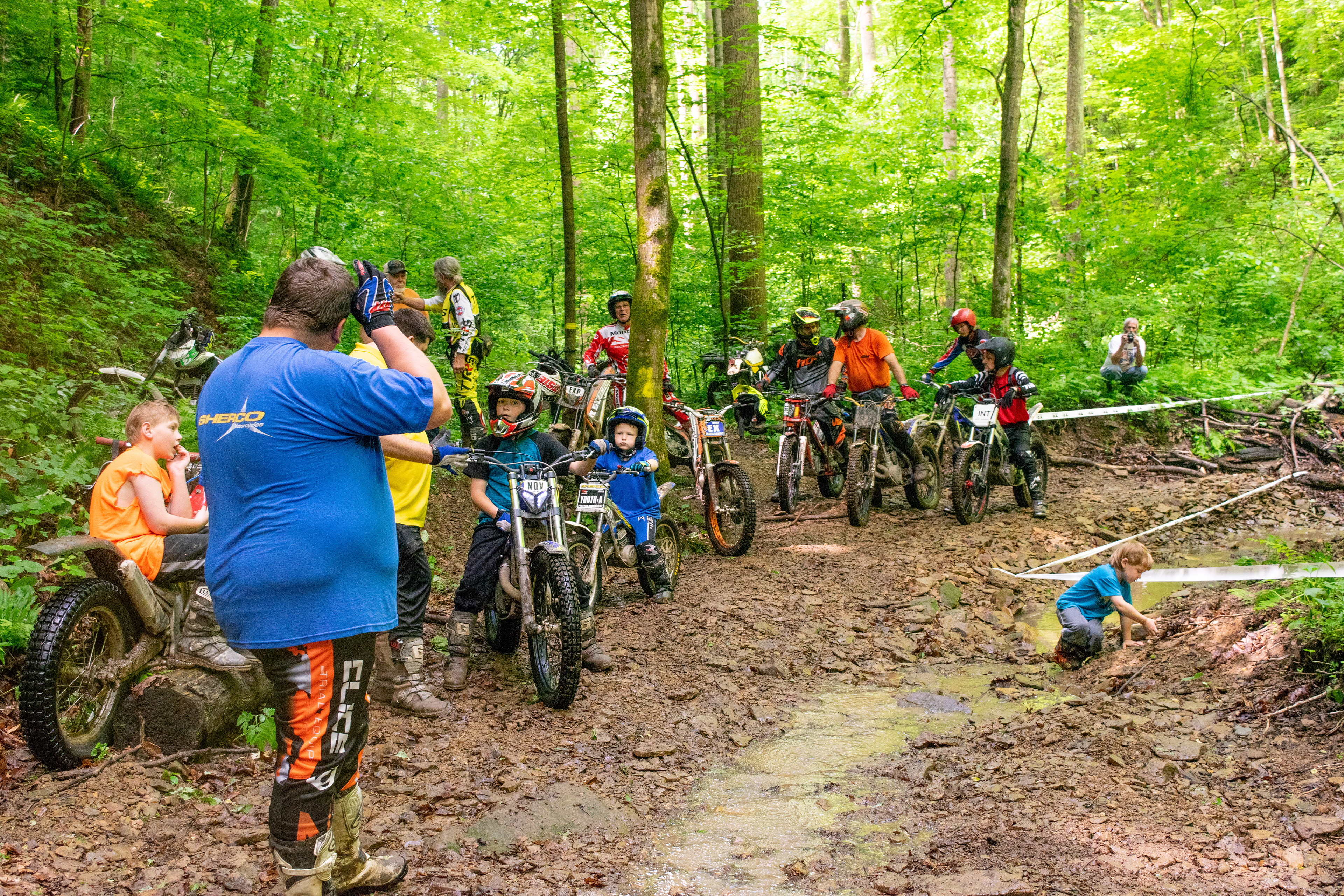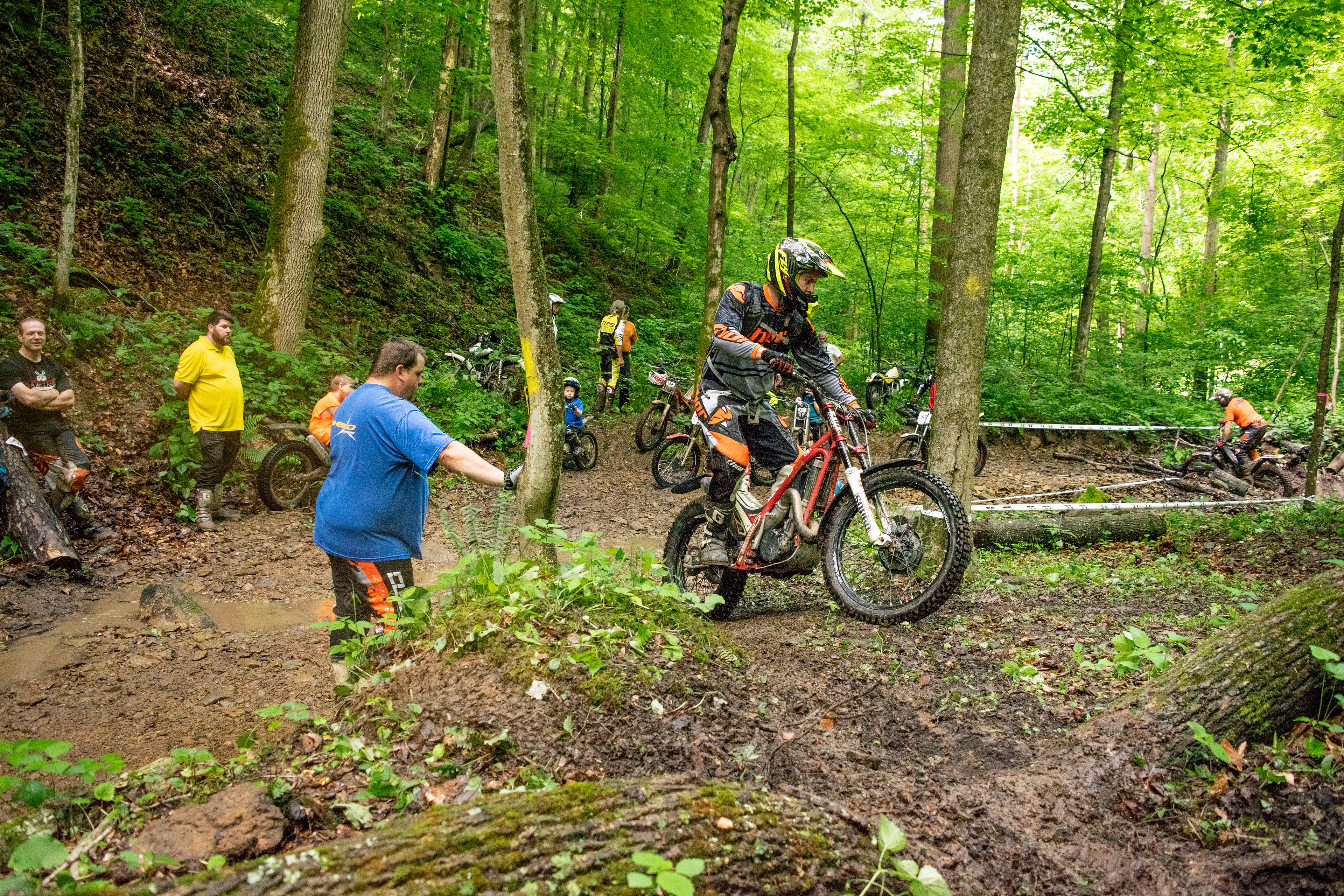 All-in-all, the weekend was a great success, bringing both seasoned Trials Inc riders and some new faces together for the shared love of motorcycle trials.
The next event is scheduled for July 21/22 at North Benton, OH. Check out
www.trialsinc.org
for a complete race schedule, or visit us on Facebook and Instagram #TISTRONG